THIS REMARKABLE ASIAN LADY IS LOOKING FOR A MAN THAT WILL CAPTURE HER HEART. SOMEONE TO SHARE THE BEST MOMENTS OF LIVE AND BUILD A STRONG FAMILY, THINK IT COULD BE YOU?
Tired of meaningless conversations online? Going through the same cycle of "online relationship"? Fear not, we have a perfect match for you! Let us introduce you to Lang, our new featured lady on Olivia Date! ID# 5963743
Lang is not only beautiful, but she is also a very active young woman. Although she lives in Changsha, China traveling is one of her biggest passions. She enjoys her life to the fullest and tries to explore new places as much as possible. For Lang, having an active lifestyle is the norm, so she takes good care of her health and physic. She enjoys running and playing golf, working out at the gym is something she does on a daily basis. But besides her very healthy lifestyle, she likes to unwind during wine-tasting trips. Also, Lang is a very good cook and she can make lots of tasty dishes, you just need to ask! Message our Featured Lady Lang on Olivia Date today and share your interest in her cooking skills.
This gorgeous lady is hoping to find a man who is easy going and honest. Someone who will enjoy life to the fullest and share her passions. She is ready to end her single life and start a family, but finding the right man is not easy. So, Lang decided to give it a try and see if she can meet the love of her life on Olivia Date. Therefore, if you think Lang might be your perfect match, send her a message. She might be online right now! Don't miss this amazing opportunity of meeting such a gem. Register on Olivia Date and send her a message, don't keep this gorgeous lady waiting.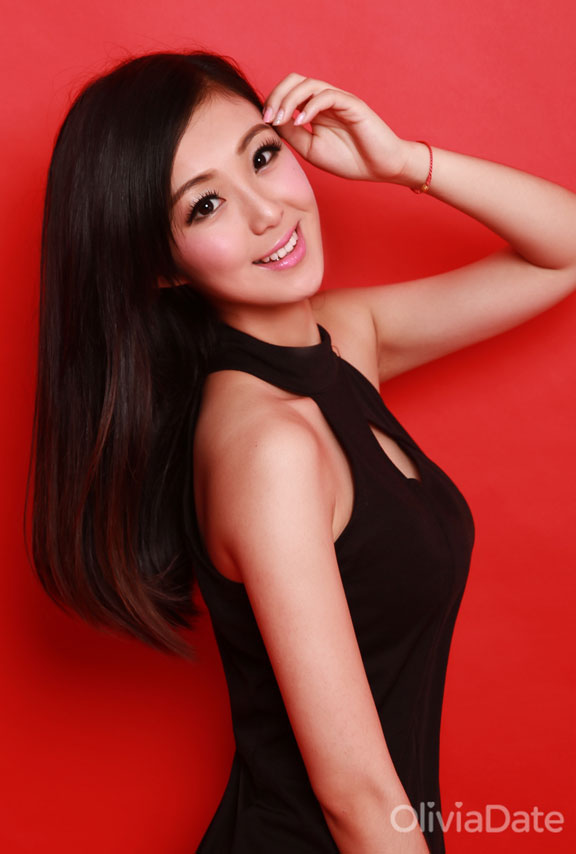 Still, have doubts? We know, it's not easy to make the first move. That is why we are giving you an opportunity to talk to Lang for free! Just register on Olivia Date, fill out your profile, and add one or more photos! Once your profile is approved, you will receive FREE credits and you can send a message right away! Start now and get to connect with Lang online with just one click!
Like this post