This Stunning Asian Lady is Searching for Her True Love, a Man That is Strong and Relieable, Could It Be You?
Are you also searching for your true love? If so, this can be a match made in heaven! Let us introduce you to Yu, our new featured lady on Olivia Date! ID# 5963105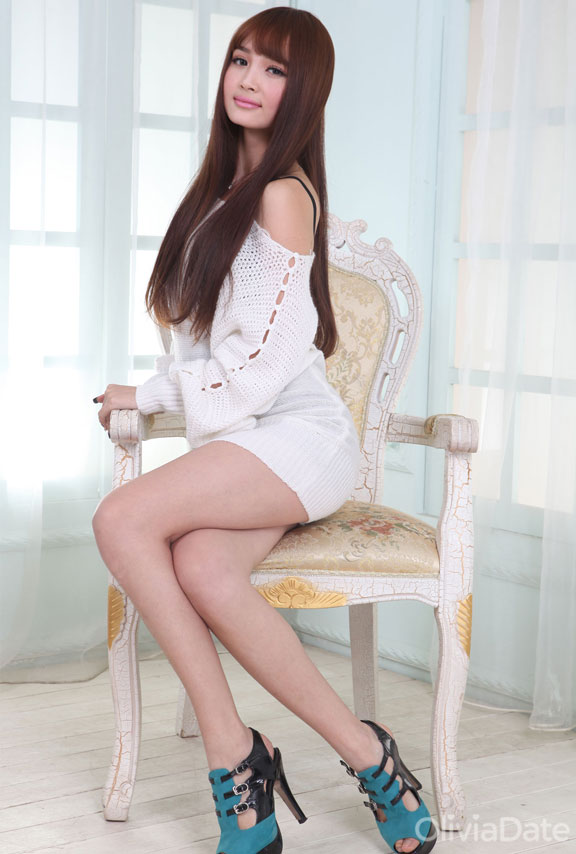 Yu is a kind, warm-hearted and sincere Asian lady with beautiful eyes! She lives in Nanning, China and has her own business. This beautiful woman has long silky-smooth hair. She enjoys dancing and signing, she likes to have a very active lifestyle. Thus, yoga, swimming, and hiking are her preferred sports.  But besides all that, Yu adores cooking. She wants to find a man with whom she can share the rest of her life. Building a strong family is her priority, do you want to build a family with Yu? If your answer is yes, then Message our Featured Lady Yu on Olivia Date today and let her know about your intentions.
Her ideal relationship is the kind that is stable and healthy. So, she is eager to care for the love of her life. Although the man she is looking for has not come around yet, Yu doesn't lose hope. She is waiting for that one special person to take her into his arms and never let go. This gorgeous woman is all a man can wish for, don't you think so? You can be the man that will sweep Yu off her feet and share the most beautiful memories together! Register on Olivia Date and send her a message, don't keep this gorgeous lady waiting.
Isn't she gorgeous? She is very lonely, especially on Valentine's Day. You can brighten her day by sending her a Valentine and a cute note. She might be online right now. so why not try? We are delighted to help lonely hearts unite, especially on Valentine's Day! So, we are offering an opportunity to talk to Yu instantly and for FREE! All you need to do is complete your profile and upload one and more photos. The moment your profile is verified, you will get 20 FREE credits! Start now and get to connect with Yu online with just one click!
Like this post