One of the main reasons we fall in love is chemistry. But in order to feel that chemistry, the couple has to meet face to face. Now, for many people that is not an issue. But for others, meeting face to face can be challenging. If you are that type of person, then you've come to the right place. Olivia Date is a perfect space for people that feel most comfortable finding the love of their life online.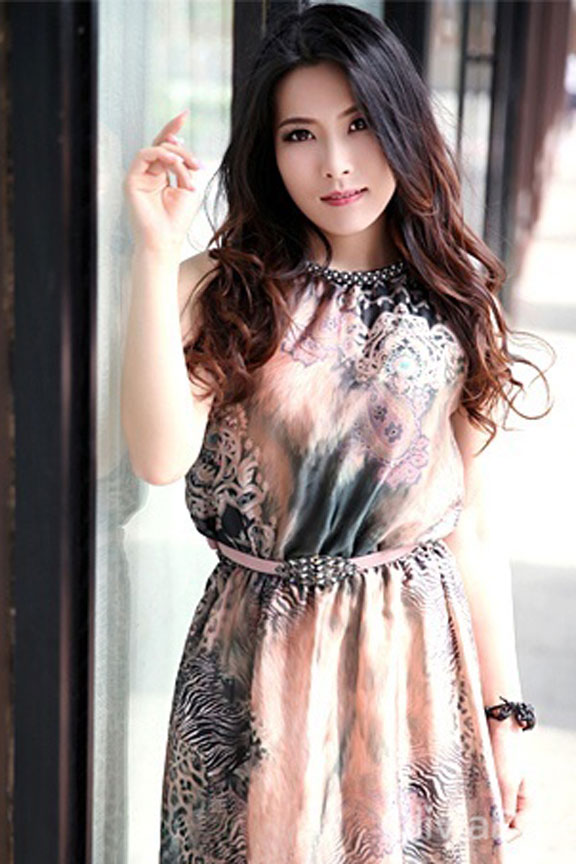 Now, chemistry is something we can't fake. But it is possible to feel a connection with a person of interest online. Meeting people in real life can be very disappointing at times. It takes a while to get to know a person, countless dates, and phone calls just to find out it might be not a good match down the road. However, online dating can be very beneficial in that sense. When chatting with someone new, it's easier to ask certain questions and get the awkwardness out of the way. Also, it is faster to establish a connection and see if the person can be a truly good match. That is exactly why Wei (ID#5521375), our Featured Lady is looking for her true love on Olivia Date. 
Being open-minded and easy-going, this gorgeous woman believes it is possible to meet a soulmate online. But what is she like? 
Wei is from a historical city in China called Changsha. She likes to be active, so hiking is something she does on a weekly basis. Being out in nature makes her happy and clears her mind. But besides that, she also likes making friends and meeting new people along the way. Although being outside is fun, she enjoys staying in sometimes and reading a new interesting book. She is a romantic at heart, so she likes to daydream about her future life. In her mind, being loved would make her life perfect. Can you be the one for her?
Our beautiful Featured Lady works in the service industry, but she is always eager to learn and try new things. In general, she is always happy and takes life as a glass full. This gorgeous woman believes a positive mind can attract positive and good things in life. Do you think the same? Besides being curious and optimistic, Wei is easy-going. She likes to connect with people and talk about anything in life. Although she knows being a good listener is very important as well. We decided to give online dating a try in order to see if she can connect with someone that will truly appreciate her for her personality. And if you feel like she might be the one, send her a message on Olivia Date! Sign up for FREE and connect, she might be online waiting for her prince.
Charming Wei knows having expectations is not always good. But when it comes to her preferences, she would like to meet a man that's family-oriented and mature. She would like to build a family and grow old with her man. Also, it is important for her man to be truly kind and considerate. Not only to her but to others as well. Most importantly, it is important for Wei to be with a man that doesn't have an inflated ego. In short, it would be easier for her to fall in love with a man that has a good heart. If you think you are the man this beautiful woman is looking for, send her a message on Olivia Date. Start building your future happy life now, thank us later. 🙂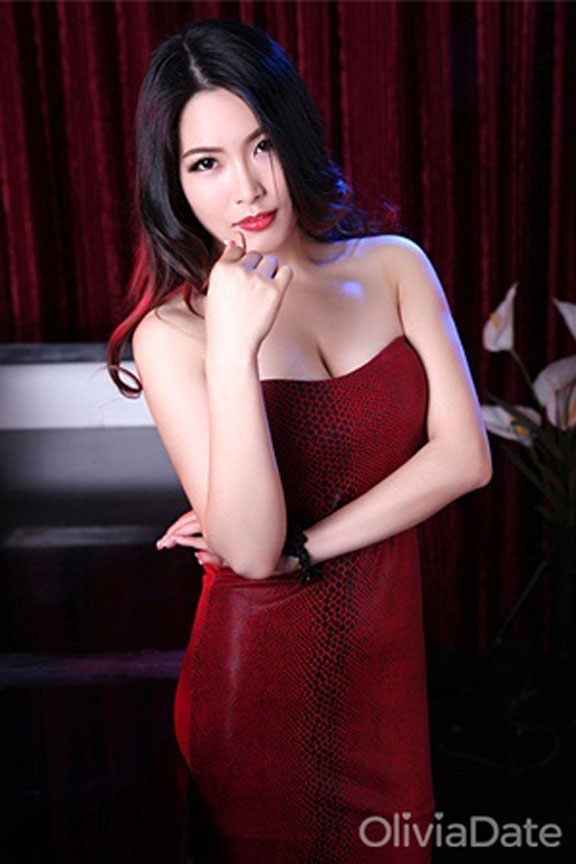 Although meeting people online is not as intimidating as it is in real life, we understand that sometimes people have doubts. Making this process as easy as possible is our prerogative! That is why we are giving you an opportunity to talk to Wei for free! Just register on Olivia Date, fill out your profile, and add one or more photos! Once your profile is approved, you will receive FREE credits and you can send a message right away! Start now and get to connect with Wei online with just one click!
Like this post