Digital technology has taken over the world and it definitely makes our lives easier. So, there is no wonder many of us are looking for our true love online. Having to meet someone online is time efficient and easy. Although, it can also be disappointing at times. But those who don't give up, always get what they want. Therefore, our wonderful featured lady, Yuping has decided to give it a try and registered on Olivia Date to find her soulmate. 
Being a beautiful single Asian woman, Yuping knows exactly what she wants in life and in her man. She is looking for someone serious to build a family together, that is why she chose Olivia Date. 
It is never easy finding the right person, especially when it happens online. For one, not being able to see each other in person can be a challenge. But it can have its advantages too. For instance, two people can chat about different life topics which might be difficult to discuss in person. Having a connection on a different level solely relies on what each person wants to end up with in the long run. Another point might be a person of interest looking different in real life. Certain dating websites do not verify their members. However, Olivia Date is a dating website that verifies it's members, providing that much-needed security. That is exactly why Yuping (ID#5974064), our Featured Lady is looking for her soulmate on Olivia Date. 
What can one tell about a person just from their profile? 
Yuping is from China, she lives in a city called Chongqing. She likes to learn about new cultures, so she believes she is very culturally aware. Besides reading and learning new things, Yuping likes to dance whenever she gets a chance. One of her other passions is cooking. She likes to make traditional Chinese dishes but also enjoys cooking meals from other cuisines. Moreover, this gorgeous single woman likes to sing! She has a wonderful voice and a night at karaoke is one of her favorite things to do. Would you like to take this beauty on a wonderful date to a karaoke bar to hear her sweet voice? 
This amazing single woman is looking for a man that can make her feel special and loved. A man that can genuinely make her happy. She will give all her love and passion in return. Yuping is very flirty, but also classy and traditional. She wants a man she can share the best moments of her life. Take a stroll on the beach, visit beautiful gardens, listen to soothing Jazz music while holding each other hands.
Yuping is very easy-going and likes to explore new places. She likes to experience life to the fullest! Although, taking it easy and staying in can be a great time for her as well. As long as she is next to someone that she loves and cares about, she will be happy. There are many single women out there, but this one is looking for genuine feelings. If you feel like she might be the one you can love endlessly, send her a message on Olivia Date! Sign up for FREE and connect with her.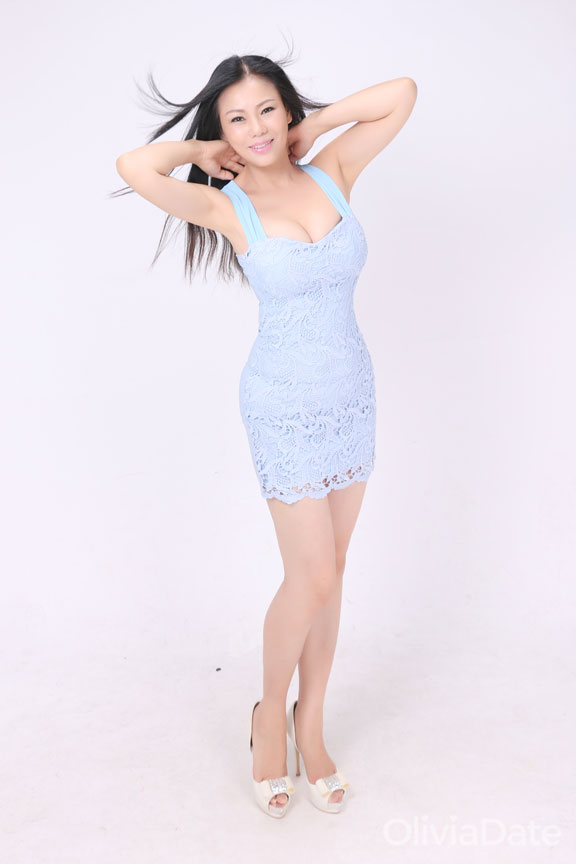 We know it gets hard when it comes to online dating, that is why we created a platform where lonely hearts can connect with ease. Making this process as simple as possible is our prerogative! That is why we are giving you an opportunity to talk to Yuping for free! Just register on Olivia Date, fill out your profile and add one or more photos! Once your profile is approved, you will receive FREE credits and you can send a message right away! Start now and get to connect with Yuping online with just one click!
Like this post